Dan Hipp
Role   -   Art director
Cover artist
Penciler
Colorist
Inker
Dan Hipp
is a cartoon and comic book artist well known for his work with
WarnerMedia
, specifically
DC Comics
.
Currently, Dan is serving as a top art director for the Teen Titans Go! franchise. He lends his art abilities to both the cartoon and comic series.
History
Prior to working as an artist, Daniel Hipp attended Edison High School in Fresno, California. He went into further studying at the University of California in Irving. Sometime after his schooling was done, Dan got jobs with big name animation studios, including Warner Bros. Animation, Random House, DC Comics, and, most recently, Cartoon Network.
As of right now, Hipp is specializing as an art director in Teen Titans Go!. His own personal art can be seen numerous times throughout the show, as many of the pictures and signs throughout the Titans Tower are Dan's creations. In addition, just about every single Teen Titans Go! comic book cover is the work of Hipp's hands.
External Links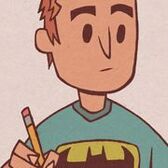 Trying to stay with the times, Dan Hipp is all across social media. Here's some of his pages (like/follow/etc.):
Trivia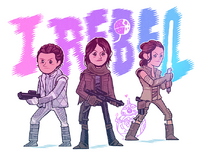 While Teen Titans Go! is currently his main project, Daniel also draws characters from Harry Potter, Star Wars™, and other DC Universe series. But despite spanning across multiple franchises, many of Hipp's drawings share a common, unmistakable art style.
According to Dan's Facebook, he "maintains his zombie survival training by watching monster movies."
In addition, Hipp's Facebook bio states that he's a water polo coach in Southern Cali.
Gallery
Community content is available under
CC-BY-SA
unless otherwise noted.