"How's this for a Special? Spaaaace" is the fifteenth and sixteenth episodes of the fifth season of Teen Titans Go!, and the two-hundred-twenty-fourth and two-hundred-twenty-fifth overall episodes of the series.
Summary
After receiving a galactic crime alert the Titans take off for an epic space adventure. The Titans have to stop Darkseid's latest scheme but the excitement of the space adventure might be too much for Robin to handle.
Plot
TBA
Characters
Evil Reflection Doubles (debut)
Two Butted Monster (debut)
Trivia
Continuity
References
This episode makes numerous references to Star Trek and Star Wars.

At times the Titans are dressed like Starfleet officers. Beast Boy wears a red Starfleet uniform. Robin mentions that this makes Beast Boy "expendable", a reference to what Star Trek fans refer to as "red shirts".
Beast Boy telling Raven that he's her "father" is a reference to Darth Vader revealing himself to be Luke Skywalker's dad.
At other times, the Titans are in Star Wars costumes. Cyborg is wearing a vest similar to Han Solo's, Starfire is dressed like Lando Calrissian, Raven is dressed in the camouflage poncho Princess Leia wore on Endor, Robin is dressed like C-3PO, and Beast Boy takes on the form of a Sasquatch, which is meant to resemble Chewbacca.
Robin is struck by an energy beam from a probe and lives an entire virtual life on a long dead alien world. During that time, he learns and masters playing the trombone. This is a parody of a Star Trek: The Next Generation episode titled, "The Inner Light". Though in that episode, Picard learns to play the flute, not a trombone. However, the trombone might be a reference to Picard's first officer, William Riker, who plays trombone.
After all the Titans learn a musical instrument from the probe, they play music as a band which sounds similar to the Mos Eisley Cantina music in Epsiode IV: A New Hope.

When flying through the asteroid field, the radar on the ship resembles the classic Asteroids arcade game.
The title itself might be a reference to the Space Core from the Video Game Portal 2. At the end, the core repeatedly says "Spaaaace."
Errors
Starfire was given the position of communications officer on the ship, but from her control panel, she was able to fire missiles and lasers. Generally, the weaponry and shields would have been under the control of a tactical officer in Star Trek, where Raven was positioned.
Running Gags
Robin getting overwhelmed by excitement and fear while acting like C-3PO.
Robin doing a William Shatner impression when he acts like a starship captain.
Robin demanding that the Titans provide theme music to his thoughtful space adventure.
The Titans (except Robin) yelling "Space Adventure!"
The Titans dressing up as space heroes.
Transcript
The transcript "How's this for a Special? Spaaaace" can be found here.
Gallery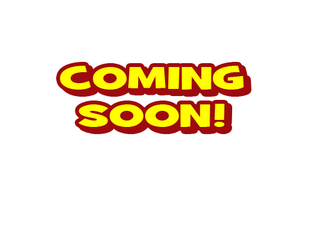 The image gallery for How's this for a Special? Spaaaace may be viewed here.
Community content is available under
CC-BY-SA
unless otherwise noted.