"Huggbees" is the 35th episode of the sixth season of Teen Titans Go!, and the 296th overall episode of the series.
Summary
The Brain teams up with the Lobe, so the Titans enlist the help of his archenemy and superhero of the 1990s, Freakazoid, to stop them.
Plot
TBA
Characters
Freakazoid (debut)
The Lobe (debut)
Sergeant Mike Cosgrove (debut)
Joe Leahy the Announcer (debut)
Sam Register (cameo)
Ken McIntyre (cameo)
Trivia
This is the sixth crossover episode.
Thanks to Steven Spielberg, the long-awaited Freakazoid has returned by making a crossover with the Titans.

This probably might pay an homage to and celebrate the Animaniacs reboot, as the original Animaniacs has crossed-over with Freakazoid before.

Paul Rugg partially helped scripting this episode.
Continuity
Friends, referenced by Raven in the ending of Forest Pirates, is referenced again. The image that was used from Friends at the end of the episode is recycled in this episode.
References
Freakazoid and his primary nemesis, Lobe, both appeared.
The three tapes that the Brain tossed are about the shows Hysteria, Waynehead and Detention respectively.
There is a Loonatics Unleashed reference at the beginning of this episode.
When the Titans were trying to find the right superhero, Raven found Batman & Beyond, while Starfire found Road Rovers.
Throughout the episode, a backdrop that said "relax-o-vision" appeared occasionally. This is a reference to the original Freakazoid: when a fight was too violent, a soothing image with the phrase "relax-o-vision" would appear onscreen to censor it.
The repeated use of "huggbees" is also a Freakazoid reference.
A cardboard stand of Bugs Bunny from Looney Tunes appears behind The Brain.
Errors
Robin abandoned his staff when he was escaping from the crocodiles, but in the next scene when the Titans and Freakazoid confronted the Lobe and the Brain, he was seen holding it.
Running Gags
Freakazoid being distracted from the story.
Characters saying "huggbees".
Joe Leahy narrating.
Robin telling Freakazoid to stick to the story.
Freakazoid and the Titans running around while making silly noises.
Gallery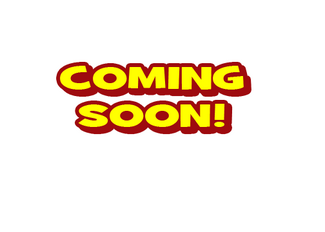 The image gallery for Huggbees may be viewed here.
Community content is available under
CC-BY-SA
unless otherwise noted.