"Teen Titans Vroom" (also named "Turbo Titans GO Force!" and "Vroom") is a two-part episode special of Teen Titans Go!.
Synopsis
Part 1: In this episode of "Turbo Titans Go Force", the Titans gain the ability to transform into cars.
Part 2: In the exciting conclusion of "Turbo Titans Go Force", the Titans must learn to work together to stop Dr. Military.
Plot
Part 1: TBA
Part:2 TBA
Characters
Trivia
This episode's original name was "Vroom", and the Cartoon Network YouTube Channel still refers to this episode by that name.
This is the third Teen Titans Go! episode to premiere on a Saturday.
An early screening of this episode premiered at the series' own panel at SDCC 2019.
This two-parter was supposed to be part of Season 5, as the last two-parter of the season.
This is the twelfth half-hour special of the series. The previous ones are "Two Parter", "Operation Dude Rescue", "The Streak", "BBRAE", "Justice League's Next Top Talent Idol Star", "The Self-Indulgent 200th Episode Spectacular!", "Flashback", "Kabooms", "Justice League's Next Top Talent Idol Star: Second Greatest Team Edition", "How's this for a Special? Spaaaace" and "Girls Night In".
This episode premiered early in New Zealand.
This special features a different intro like the "Island Adventures" special and the "Super Summer Hero Camp" arc.

Unlike the two special arcs which featured a temporary new song and a differently animated intro, this two-parter has a brief narration with scenes that happened in the story itself.

This special features a slight change in animation style, mostly concerning the back grounds.
Eric J Pringle, an animation director among the crew, is featured on Chip Racerson Jr's canned potato chips' cans as a logo. It can be deemed as an intended joke on the potato chip brand Pringles.
Continuity
Beast Boy didn't transform into any animal in this episode.
References
Starfire mentions Donald Duck from the Disney franchise in this episode.
The Car forms for the Titans resemble the Hotwheels Cars that they're based on.

It may also be a reference to Turbo Teen or Challenge of the Gobots.
Errors
Robin is wrong with vets not being real doctors; vets indeed play their important roles on saving animals' lives as much as they can...at least for the majority, excluding Dr Military.
Running Gags
The Titans all transforming into cars.
The phrase "Turbo Titan Go force!" being said as the Titans transform into cars.
The Titans spraying themselves with water to transform themselves back into cars.
Starfire fascinating over automobiles.
Dr. Military ranting.
Chip Racerson Jr eating potato chips.
Transcript
The transcript for "Teen Titans Vroom!" can be found here.
Gallery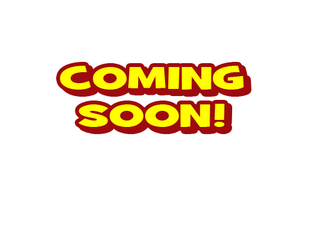 The image gallery for Teen Titans Vroom may be viewed here.
Community content is available under
CC-BY-SA
unless otherwise noted.